Multi-Generation Living: The Sasso-Stover Family
Posted: 11/18/20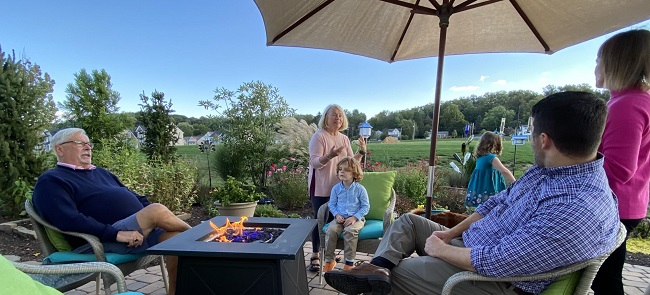 Do friends and family make the best neighbors? If you ask the Sasso and Stover families, the answer is a resounding yes.
When Melissa and Mike Sasso decided to move to Lancaster, PA to be closer to Mike's job, they built a single-family home at Landis Farm for their family of four. As first-time home builders, they were unfamiliar with new home construction but were reassured by the reputation of EGStoltzfus.
The Sassos were so happy with the outcome of their new home and the ease of the home building process that they encouraged Melissa's mother and her stepfather, Debbie and Tom Stover, to build at Landis Farm as well.
Having multiple generations of family living in the same neighborhood has been a true blessing for the Sassos and Stovers – watch the video below to hear more: